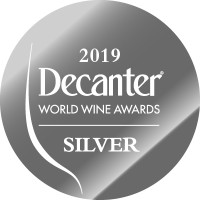 Our Charmanter CHARDONNAY Ried Schilling 2018 and our Kugelberg GRÜNER VELTLINER Ried Kugelberg 2018 won one of the coveted silver medals at the DWWA (Decanter World Wine Awards) in 2019 - and that with 90 points!
"Elegant nose reminiscent of pears, green apples and ripe apricots. On the palate, the aromas are balanced with elegant acidity and a good length." – so the description of the expert jury for our Chardonnay.

"Opulent and rich with aromas of apricots, candied orange peel, honeysuckle and peach. Good weight on the palate with fresh acidity balancing out the rich flavours. Textural with a savoury finish." – that was the great rating of the experts for our Kugelberg.

We have submitted 5 wines - 5 wines were awarded. Because also our Meinviertel WEINVIERTEL DAC Grüner Veltliner 2018, Glücksmoment ZWEIGELT Ried Schilling 2017 and the Hommage ZWEIGELT Reserve 2017 were awarded. With bronze. Which is a really good result given the very strict assessment.
The Decanter World Wine Awards are one of the most important and prestigious wine competitions in the world. The tasters are well-known sommeliers and Master of Wine - 280 in total, blind tasting up to 16,000 wines from around the world.
Of all the participating
Austrian winegrowers
, only
91 silver
medals and
6 gold
medals were awarded this year. -
We are proud to be part of it!