Our World-Liners awarded by the Vinaria
Weingut WEINWURM
At home in Austria, beloved and appreciated all over the world, more and more winegrowers are daring to cultivate our national grape variety Gruner Veltliner. This list is headed by Australia and New Zealand, followed by the Czech Republic, Germany and South Tyrol.
The best of the best were determined during a tasting organized by the Vinaria.
W
The winners were chosen in the course of a blind tasting in cooperation with the Australian Winestate Magazine, conducted by renowned tasters (including Vinaria Editor-in-Chief Peter Schleimer and Shane Haris, wine juror and winemaker from Australia).
In the classic category, we took 4th place with our two single vineyard Gruner Veltliners (Kugelberg Gruner Veltliner 2018) and 6th place (Schilling Gruner Veltliner 2018)
That is something we are proud of and we would like to toast with you. In this spirit - cheers!
Please find more information about our entire Gruner Veltliner range here.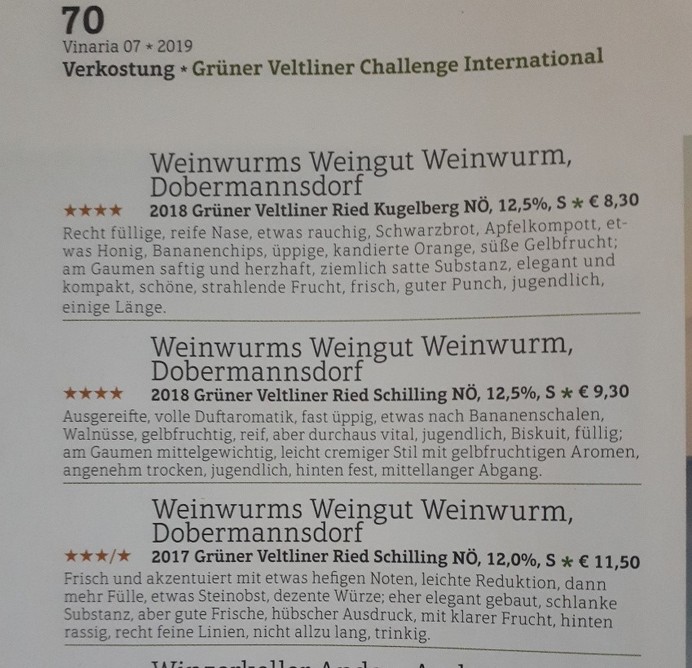 Gesamter Artikel ist nachzulesen in der Vinaria 07/2019 S. 54-75.