No kangaroos in Austria, as if. There are also Zweigelts in Australia. Zweigelt by scions from Georg Weinwurm's vineyards.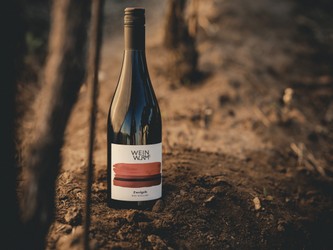 But one after the other. Georg Weinwurms wandering years once led him to Australia to the family winery Andrew Peace. The apprenticeship passed, the friendship remained. Since then, annual visits have strengthened the relationship between the winegrowing families from Austria and Australia.
What Georg took with him, apart from the friendship from Australia, was the Syrah. What Andrew took with him from Austria was the Zweigelt. After several years of strict quarantine in Australia, these scoins were finally planted. A joint distribution partner was also quickly found. And so wine lovers in Australia can now purchase the genuine Austrian
Zweigelt Glücksmoment
in a package with Andrews Australian Zweigelt. Because if there are kangaroos in Austria, then there should also be Zweigelt in Australia.